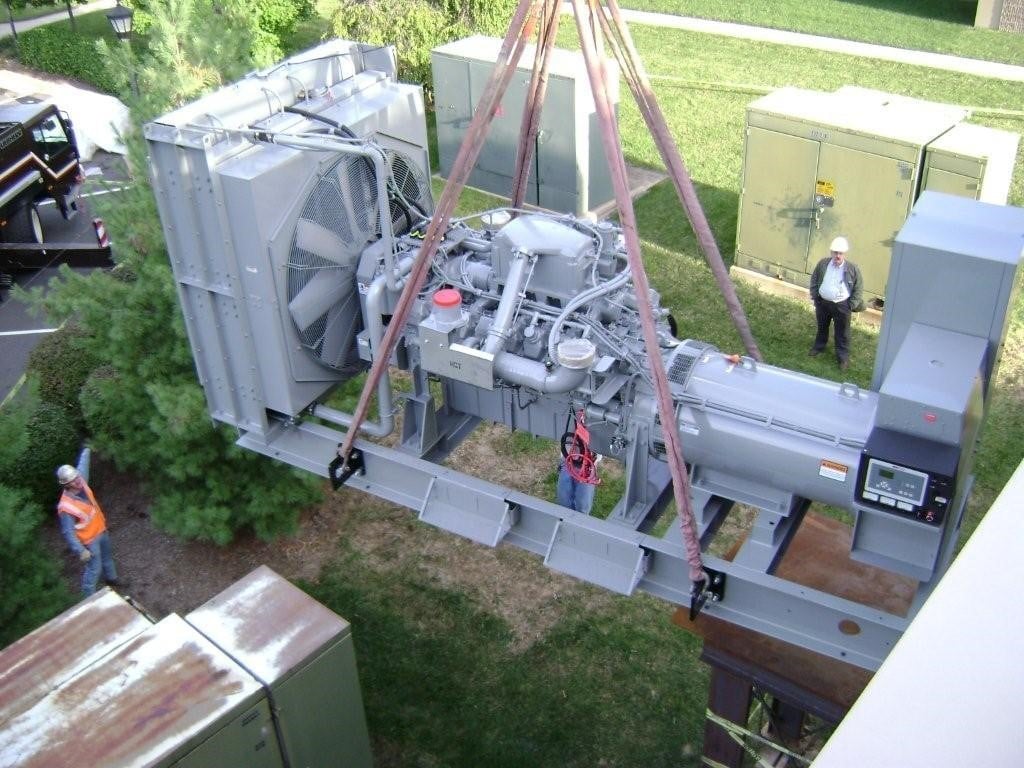 In the Summer issue of our Power Generation PULSE eNewsletter, we examine the question: What is involved in a successful generator set installation? To come up with the answers, we spoke with three of Curtis Engine's longtime electrical contracting partners.

Don D'Amato, President
Electric Advantage
A successful generator installation has to start with a good understanding of the generator's purpose. There are three main purposes:
Life safety: Generators that support protection of people in a building or helping to get them out of the building. Life safety systems include fire alarm, sprinkler, elevator, and emergency/egress lighting.
Optional standby: "Wish list" generators that, for example, prevent a data center from going down or keep an apartment's swimming pool pump running.
Legally required: Code-mandated generators that provide, for example, a backup power source for a fire pump or an elevator in a senior living center.
Once you are clear on the generator's purpose, there are five key steps to follow:
Step One is proper site planning based on the purpose. It must be determined if the generator set is purely for emergency backup or for life safety. The codes and requirements for each generator set are different.
Step Two is understanding local codes for sound ordinances and emission controls, as they relate to the site plan. For example, noise attenuation is based on the generator's decibel level at the property line. The further the generator is located from property line, the quieter it will be.
Step Three is selection of fuel type: diesel, natural gas or propane. Each fuel has its advantages and disadvantages. The most common type of fuel for standby generator sets is diesel while Combined Heat and Power (CHP) generator sets generally run on natural gas or another type of gaseous fuel.
Step Four is choosing the quality of the unit: an economical unit vs. a high-end unit. Hospitals and nursing homes with a life safety requirement need higher-end units with a reliable fuel supply.
Step Five is compliance with local and state codes for fuel storage and capacity (including UL requirements for storage of diesel fuel). In Montgomery County and Prince George's County, Maryland, for example, fuel tanks with a capacity under 660 gallons can be UL142. Double Wall. Tanks over 660 gallons require a UL2085 Fireguard Fuel Tank.

Key Takeaway: Follow the codes, especially UL requirements for proper fuel storage. You will run into problems if you slap in a generator without understanding code compliance.
Dave Replogle, Service Manager
Ellsworth Electric
A key genset installation issue is sizing – not only the generator itself but also any secondary panels. If an electrical contractor prices the absolute minimum, then there may not be not enough room for growth if, for example, the customer wants to add load to its generator. Sometimes the opposite is true; the generator will be way oversized. It's critically important to talk to the customer to flesh out future plans for expansion of the facility.
Another large question is placement of the generator on the site to accommodate sound attenuation needs. Then there is the issue of fuel choice: natural gas, diesel or propane. There are local code compliance issues related to each of those fuels. Different counties have differing rules about tank capacity and location.
Key Takeaway: Design at the front end makes or breaks a genset installation. A well thought out design will keep you successful.

Eric Stouffer, Vice President
MEC, Inc.
To give the customer a great generator installation job, there are a lot of moving parts that make it work.
Number one, get on board with an experienced electrical engineer – especially if the job is a large installation for full facility backup power. The engineer will be able to confirm the appropriate piece of equipment for the installation. Often this requires a site survey and load survey.
If not properly planned, generator installation can be a logistical nightmare at an occupied facility. Installation work must be carefully planned and coordinated to minimize the daily impact to the end user. There will be times when power outages occur.
It is also essential to coordinate interface of the emergency backup power system with other building systems such as life safety systems (fire alarm, exit lights and elevator), refrigeration and nonessential loads such as convenience outlets and decorative lighting. Where applicable, NEC life safety codes must be followed. Keep in mind that it may take months to work through coordination issues involving the full facility.
Depending on the jurisdiction, there is also the need to investigate local codes and requirements for sound levels. Most jurisdictions have fairly stringent noise attenuation requirements. In addition, fuel tanks must conform with local fire regulations.
In summary, a successful generation installation requires:
Quality equipment from a reputable supplier.
Knowledgeable engineering staff.
A qualified electrical contractor to coordinate equipment selection, design, and the permitting process.
Key Takeaway: Installation challenges don't end after the equipment is up and running. It is a must for the equipment supplier to have a track record for reliable annual maintenance and testing.