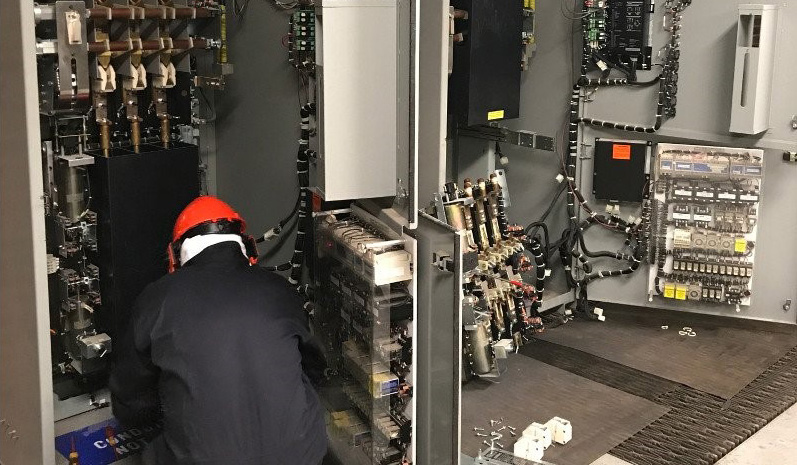 In 2020, U.S. electricity customers experienced an average of eight hours of power interruptions, according to the U.S. Energy Information Administration. That's the most since the agency began collecting reliability data in 2013 and about 20 minutes more than the previous high in 2017.
Major events (snowstorms, wildfires, and hurricanes) accounted for the majority of the outages but weather, vegetation patterns and utility practices can create interruptions at any time. So, Emergency Power Supply Systems (EPSSs) must work at all times.
Performing planned maintenance and testing is the best way to ensure that a backup power system is functional and available when primary power is lost. Chapter 8 of the National Fire Protection Association Standard 110 (NFPA 110), "Routine Maintenance of Operating Systems," contains requirements for EPSS maintenance.
NFPA 110 Chapter 8 covers all components of the EPSS, from fuel quality to operation of the transfer switch, since each component relies on the others for the system to work.
Maintenance and Operational Testing
NFPA requires a written schedule for routine maintenance and operational testing (8.3.3). Every system is different, so the NFPA recommends a maintenance plan based on the manufacturer's maintenance recommendations, the equipment instruction manuals and the Authority Having Jurisdiction (AHJ) (8.1.1) Absent that, NFPA provides sample EPSS maintenance plans in Figures A.8.3.1(a) and A.8.3.1(b) of the code.
When components of an EPSS are repaired or replaced, an operational test is necessary to verify the proper operation of the system (8.3.2.1). Ongoing maintenance and testing are required for transfer switches, paralleling gear, storage batteries and fuel (8.3.5 – 8.3.8).
Operational Inspection and Testing
The EPSS and all its components must be inspected at least weekly and exercised under load at least monthly (8.4.1). There are also inspection items for monthly, quarterly, semi-annual and annual intervals.
Monthly load testing specifications for diesel (8.4.2) and spark-ignited (gaseous fueled) generator sets (8.4.2.4) have some differences, but both include cold starts (8.4.4) with the same specified time delays (8.4.5).
Every 36 months, Level 1 EPSS systems must be run for the amount of time specified in the application's class (8.4.9.1-2).
Recordkeeping
Records must be created and maintained for all EPSS inspections, operational tests, exercising, repairs, and modifications (8.5). Certain specified information is required to be documented, but no retention time is reflected for the records. However, the retention period may be defined by the AHJ and must be made available to the AHJ upon request.
While NFPA 110 provides recommended standards for EPSS maintenance and testing, it does not certify maintenance standards. Only the AHJ can approve a maintenance program.
We invite you to download our collection of maintenance and testing schedules, forms and logs to help keep you in compliance with NFPA 110 Chapter 8 recordkeeping rules. Or contact our team for support of the design, installation, operation, testing and maintenance of your power generation systems.