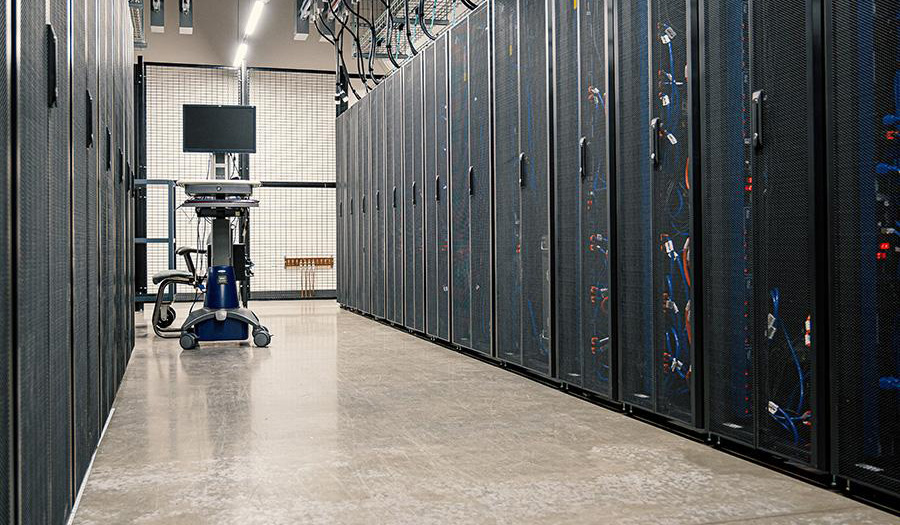 CPS is a Leader in Providing Mission-Critical Backup Power Solutions

According to a recent Cushman & Wakefield study, Northern Virginia retains its position in 2022 at the top of the global data center market. At the same time, industry leader Curtis Power Solutions is fueling that trend by providing powerful mtu backup generator sets – a Rolls-Royce Power Systems solution – to data centers in Loudoun County and across Northern Virginia.
Mission-Critical Backbone
Data centers have become the global backbone of technology operations for government, commerce, communications, healthcare, research and education. Northern Virginia continues to be the overall nexus for data center locations and operations.
Curtis Power Solutions has become part of the data center equation in this region through designing, supplying and servicing backup generator sets. Customers include multiple end-users, some with multiple sites, such as the Amazon corporate office and also multiple Amazon locations in Northern Virginia.
Technology Expertise on the East Coast
Says Curtis Power Solutions Senior VP of Operations Joe Brunetti, "The customers who depend on our products and services span a broad range, from Amazon and Visa to mid-size operations to confidential customers that must maintain the strictest security. They all receive the same high level of support from our collaborative team of data center technical specialists from multiple service locations in Virginia and Maryland. We can also pull assets from our locations just a few hours away in Pennsylvania, New York and North Carolina, so our customers have the security of knowing that they are always covered."
High-Stakes Challenges
The stakes are high with maintaining power reliability for data centers. Catastrophic power failures can be caused by a number of forces, so it's imperative that data centers be protected from interruption. That's why backup generator sets are critical parts of every new data center's infrastructure. CPS has extensive experience in providing these fail-safe systems to customers throughout the East Coast.
The supply chain issues that have thwarted new construction over the past several years have also impacted the growing data center expansion in Northern Virginia. Collaborating within construction teams means that scheduling delays for one contractor will impact the schedule of another contractor. Onsite delays compress schedules, but the ultimate completion deadline doesn't change.
Joe Brunetti explains how CPS meets these challenges: "CPS currently has 12 new data center multi-site projects that require different products, specifications, and production schedules. With the inevitable scheduling challenges and supply issues, we have made our clients and construction teams happy by starting our work at 5:00 am and working very late nights to be able to stay on target and provide quality technical service. That's one of our differentiators in the marketplace."
The Bottom Line
Data centers are the lifeblood of most day-to-day transactions, and they will continue to evolve in the future as the world develops greater reliance on technology. Joe Brunetti adds, "It is awe-inspiring to the CPS team to know that we support so many data centers that process such a variety of information. Every swipe of a Visa card east of the Mississippi goes through a data center in Northern Virginia that CPS services. That's a position of trust and responsibility to our customers that we live up to every day."

Bonus Material: View a two-minute video on how mtu data center solutions connect the world.