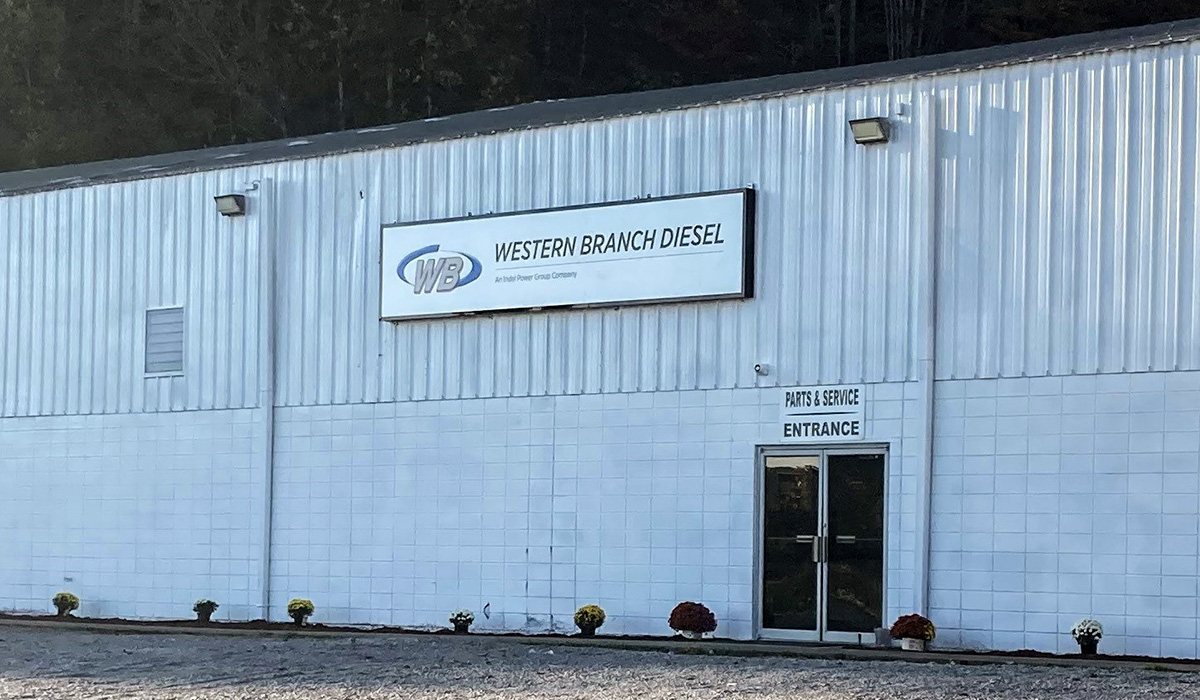 Late July 2022 was a sobering time for many as flash floods ripped across eastern Kentucky exacting a devastating toll on many families and businesses. Western Branch Diesel (WBD), an Indel Power Group company, wasn't immune to the destruction either. As the floodwaters poured through Lost Creek, KY, they destroyed the WBD branch, leaving many employees without work and customers without service.
It's times like this that remind us that being able to quickly respond and recover from a natural disaster such as this can make or break the lives of a business, its employees, and its customers. Thankfully, WBD moved immediately to restore its service network in short order.
To start, current WBD customers in need of service were diverted to the South Charleston, WV, and Roanoke, VA branches. Additionally, WBD employees and several business partners came together, and through a GoFundMe campaign, raised $25,000 to help six WBD Lost Creek branch employees replace personal belongings destroyed by the flood. At the same time, WBD was able to lease a new branch location in Hazard, KY, and less than three months after the disastrous floods, the doors opened for service in mid-October.
Western Branch Diesel's quick and efficient response to this natural disaster exemplifies the breadth of East Coast coverage and capabilities offered by the large network of technicians in the Indel family of companies. Curtis Power Solutions is proud to be a part of that family.