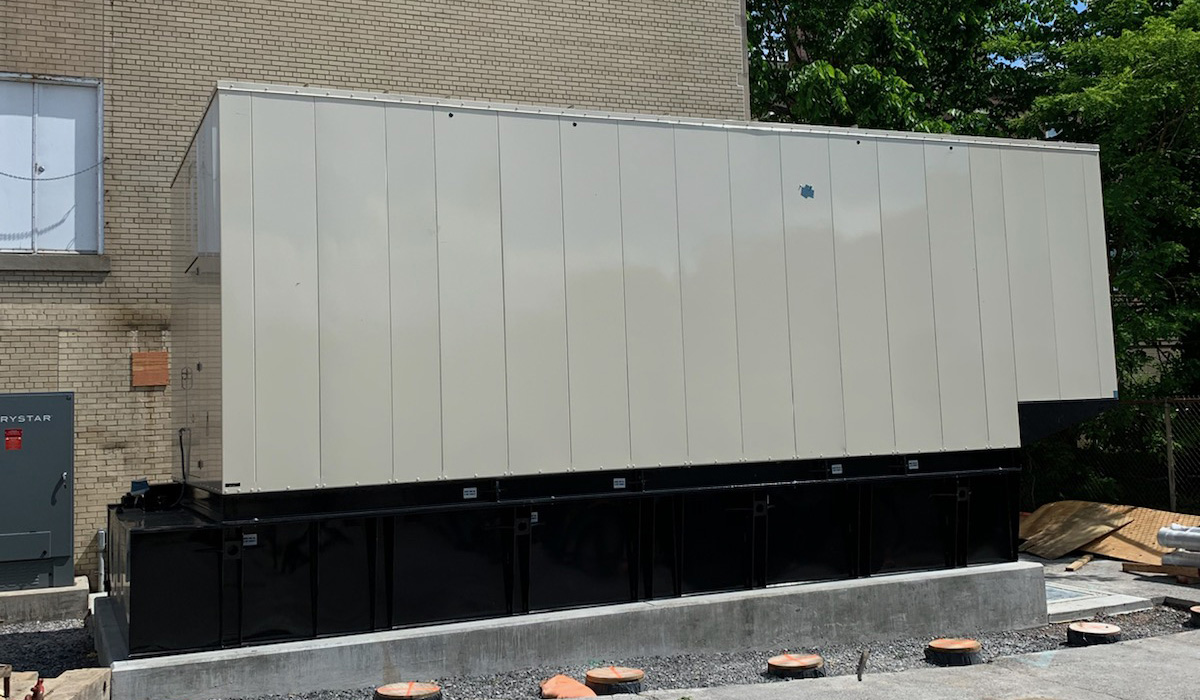 The Curtis Power Solutions (CPS) 2022 acquisition of Greater Pittsburgh regional powerhouse APS (Alternative Power Sources) created a new power generation hub for CPS in Western Pennsylvania. The acquisition of APS also brings 18 complex and ongoing Verizon telecom projects to the CPS region.
Keys to a successful track record with Verizon
APS has a long history of providing commercial power generation services to Verizon, and is currently working with Verizon on multiple project sites that involve specifying and delivering new generator equipment to update regional Verizon central office buildings.
Senior outside sales engineer Scott Gagliardi explains, "We earn every contract we have with Verizon through a competitive bidding process. We are known for providing highly-rated technical expertise and world-class, customized power generation equipment. The keys to maintaining our solid customer relationship with Verizon are product reliability and mission-critical support, as some Verizon centers support 911 call systems. Verizon knows when they call APS they can count on us."
Tim Ross, Power Manager, Verizon Power, concurs. "The support and immediate response we receive from APS ensures that Verizon maintains the best network in the industry."
Each project requires complex requirements and specifications
Each APS contract is for services for a single Verizon central office building, which provides telecommunications services to customers. There is an ever-expanding need for these services and current technology to power the telecom equipment. That's where the APS expertise in specifying new power generation equipment and technology delivers value and reliability.
Prior to each project bid, APS technical staff work with the design engineer in the design stage to analyze current and future power needs. APS provides drawings, information on fuel lift, sizing, exhaust systems and everything related to the installation to ensure product compatibility in the application requirements.
The bid is tailored to the requirements of the project and specifies new generator equipment—typically 60 to 600kw in the world-class mtu product line. Bidding also includes transfer switches and connection boxes and optional alarm panels. APS is expert in custom-engineering modifications to this factory-standard equipment to accommodate the exact requirement of the project.
Challenges happen
Comments Scott Gagliardi, "As everyone is aware, supply chain issues are common today. We work hard to balance lead time for ordering multiple pieces of equipment. Our primary priority at this stage is to minimize the project timeframe. These projects will typically run for six to 12 months, depending on their size and scope. To accommodate this timeframe and provide continuity of service for Verizon, we provide a rental power generation unit to support onsite work."
Behind the scene
With the acquisition of APS, CPS expands its network in Pennsylvania, West Virginia, and Ohio. CPS technical staff and power generation equipment work 7/24/365 throughout the East Coast in the background to enable hospitals, data centers, and governments to continue to serve communities through weather events and power outages. We are proud to add Verizon to that customer list.