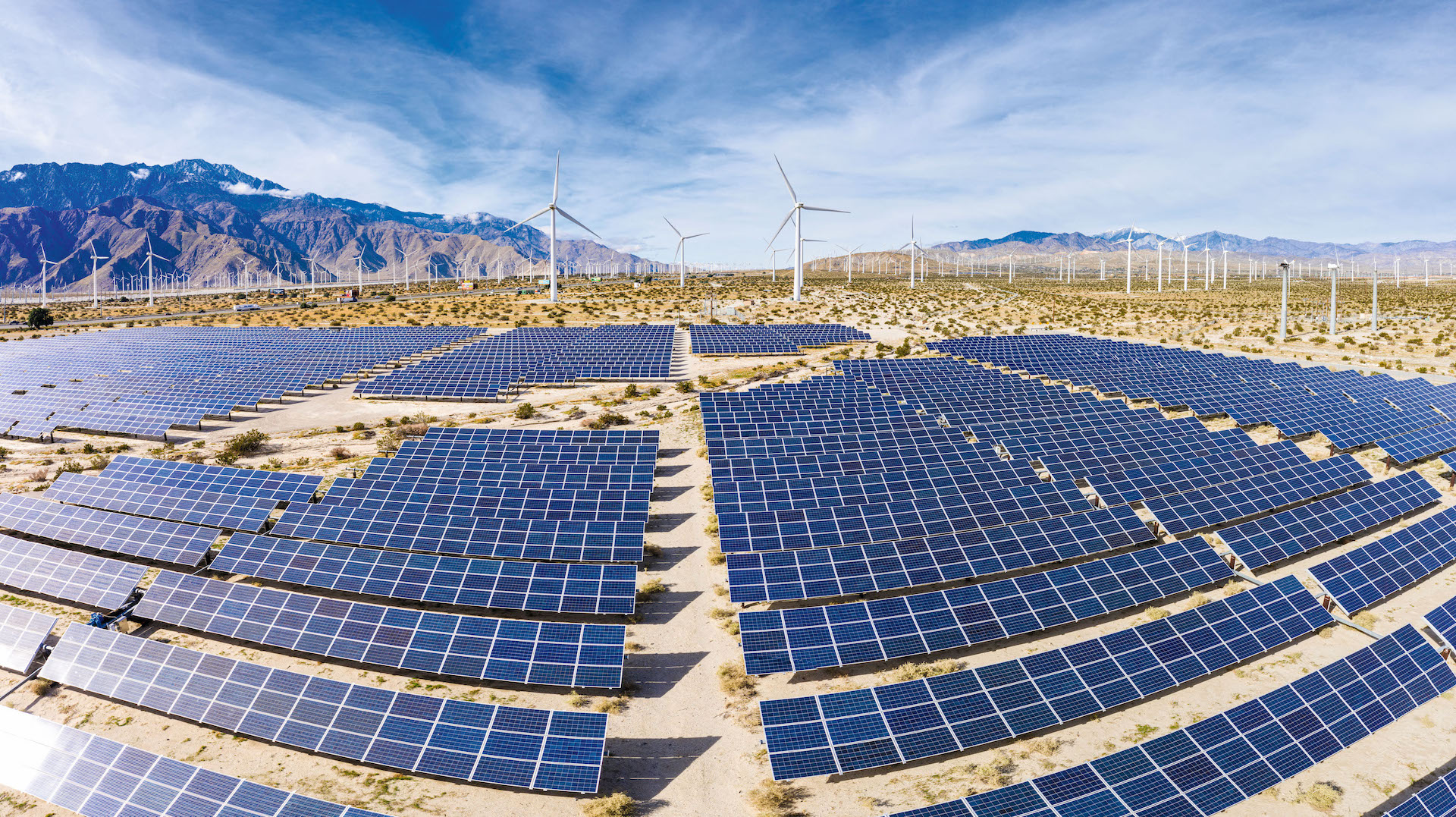 What will your power look like ten years from now? Chances are, you've been thinking about incorporating renewable energy sources such as solar and wind power. Ideally, those sustainable power solutions will not only reduce your carbon footprint but will also put you more in control of your power management.
We share that vision. So does Rolls-Royce Power Systems, whose Power Systems 2030 Strategy includes the adoption of future technologies such as clean drive systems and energy solutions. In fact, we've taken great strides toward decarbonization by introducing MTU microgrid solutions from Rolls-Royce.
Microgrids are decentralized energy systems that blend the advantages of renewable energies with the stability of conventional power generation systems. They combine renewable energies (such as wind or photovoltaic) with battery storage and/or conventional energy (diesel or gas) systems to serve a specific electrical load. A microgrid can run while connected to a public power grid (on-grid) or be fully independent (off-grid).
Incorporating battery storage systems like the MTU EnergyPack gives you stored power to ramp up and down for peak shaving, load shifting and grid stabilization. Microgrid solutions put you in control, so you can optimize costs and reduce your environmental footprint.
Every step we take to decrease reliance on conventional energy sources brings us closer to a decarbonized, healthier planet. Rolls-Royce is doing its part, commissioning a dedicated 'Power Lab' to focus on innovative and net zero carbon energy solutions.
Curtis is committed, too. We are preparing for a climate-neutral future in the United States and making the shift towards more innovative and sustainable energy technologies along with MTU and Rolls Royce. What are your top decarbonization priorities? Let us know! We'd love to help.