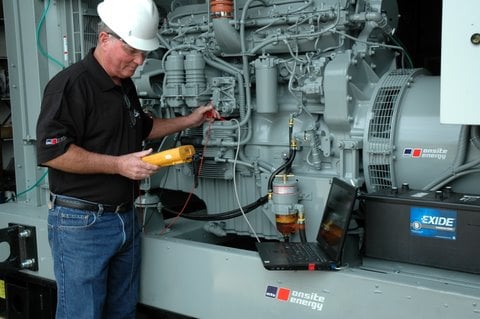 Founded in 1944, Curtis Power Solutions is a highly-specialized provider of world-class power generation equipment and services throughout the Mid-Atlantic region. We are a growing company and always looking for customer-service oriented, knowledgeable, intelligent, and ambitious sales engineers and generator field service technicians.
This is a fantastic opportunity to work with talented people on exciting projects in a growing company. In addition to experienced professionals who may already be working in the electrical power generation equipment sales and service industry, we are looking for other hard-working candidates who may want to transition from another trade, such as diesel or industrial engine mechanics, heavy equipment service technicians, electrical or electronics repair, or HVAC maintenance, and into a mission-critical power generation career. We provide training for all employees and are willing to invest in anyone who is honest and hard-working. As such, we have job openings for all skill levels from an entry-level apprentice up through highly-specialized electrical controls work and combined heat and power (CHP) systems.
We recognize that in order to maintain our growth and to keep up with increasingly complex generator systems and technical advances, we need to find, train, and retain motivated and happy employees. We know that finding good people is hard. So, we make every effort to provide competitive pay and benefits and to create a culture that attracts and retains power generation professionals. We provide "big company" service, but pride ourselves on a family oriented feel.
Many of our employees learned their basic mechanical or electrical skills growing up on a farm or working on their own cars or trucks. Others took vocational technology classes in high school. Some learned their skills in the military or graduated from diesel or power generation programs at some of the top trade schools. No matter what skill level you possess, we provide ample opportunities for training and advancement to expand your knowledge and increase your income and responsibility.
If you are ready to start a career as a power generation professional or continue to expand your skills and reputation in the mission critical power generation equipment industry, please visit our careers page or contact us today.