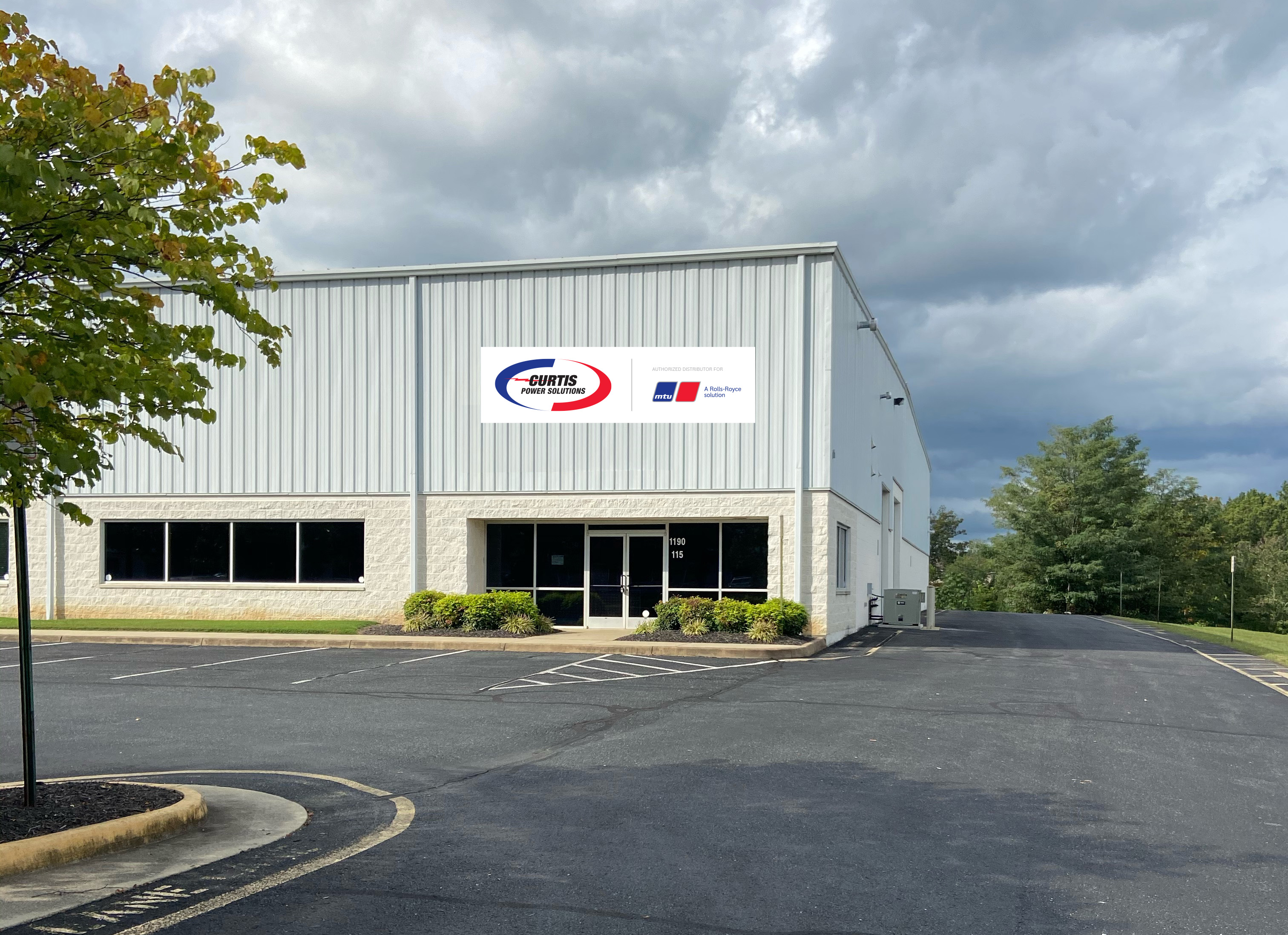 The Raleigh-Durham metro area is one of the fastest growing markets in North Carolina and America. Fredericksburg, VA is experiencing its own boom, with accelerated growth expected when the Fredericksburg Extension brings the I-95 HOV/HOT lanes to the city next year. To support this growing need for critical infrastructure and backup power, Curtis Power Solutions has opened two new offices to provide power generation hubs that better serve customers in these regions.
Raleigh-Durham
The Hillsborough, North Carolina office opened on October 1, 2020 to provide sales, service, parts and rental support to customers in the Raleigh-Durham and southern Virginia areas.
"It's important for us to have localized support for our existing and expanding customer base," explained Josh Falcone, Vice President and General Manager, Power Generation, South Region. "We can now better leverage our locations across the state and stage strong parts support across the entire region."
Service Team Leader Ernesto Lua brings advanced engine and controls knowledge to the team. After graduating from a rigorous power generation program at Universal Technical Institute (UTI) in Arizona, Ernesto worked for seven years in field service technician and service supervisor roles before joining Curtis Power Solutions last fall.
The newest addition to the South Region sales team is Sales Engineer Connor Boyle. Working out of the Hillsborough office, he will help support the area's growing sales activity in application and engineering support, while developing and growing channel partner relationships. Connor will be graduating in May 2021 from NC State University with a BS in Mechanical Engineering.
Fredericksburg, VA
The Fredericksburg office opened on January 18, 2021 to serve Virginia, West Virginia and southeast Ohio.
"Our newest location in Fredericksburg puts our team closer to customers and improves our response time up and down the I-95 corridor. We're seeing a growing number of data centers, healthcare facilities and government agencies whose uninterrupted power generation needs are essential," said Joe Brunetti, Vice President and General Manager, Power Generation, Central Region.

Heading up operations is Karl DenDekker, who comes to his new role as Branch Manager from the customer side where he was Regional Service Manager with HITEC UPS. He is a retired U.S. Air Force pilot with 23 years of service. "Karl's industry and military experience will help him provide the operational consistencies that will ensure 100 percent customer satisfaction," says Brunetti.
Brunetti adds that Brent Wilt also joined the Fredericksburg office to lead Central Region sales. After earning a degree in Heavy Vehicle Technology at the Advanced Technology Institute, Brent has served in generator technician, parts management, inventory management, customer service and even accounts receivable roles. He is a well-rounded industry professional who still enjoys getting his hands dirty.
Product Support Sales will be driven by Danny Hoosier and Eric Peterson. Eric brings a wealth of context and current customer relationships as well as a passion and dedication for CPS. Danny rejoined our team in September of 2020 and already has made a positive impact. Brunetti is confident that Hoosier and Peterson along with Wilt are a sales force to be reckoned with and will set CPS apart from our competitors.
These new offices, and their leaders, will help Curtis to continue delivering the innovative and dependable power generation solutions our customers have come to expect. If you're in the area, contact us to get to know the team, to visit our offices or to let us know if we can be of service.