As of January 1, 2022, Curtis Power Solutions expanded its mtu sales and service territory to include the entire state of Pennsylvania and the central/western region of New York.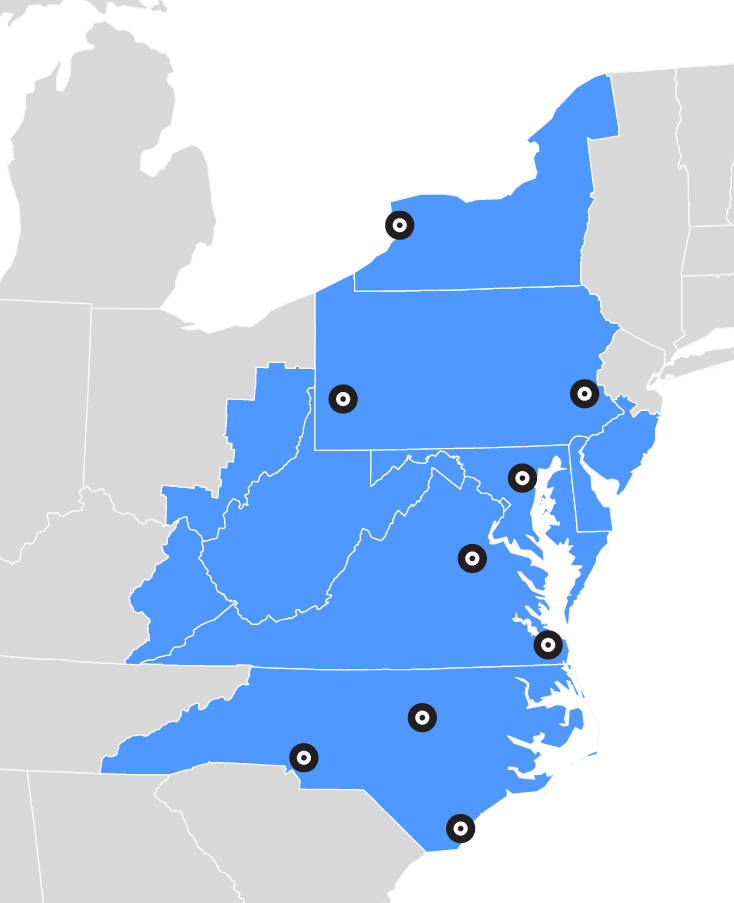 As of January 1, 2022, Curtis Power Solutions' expanded territory includes power generation hubs in (from north to south) Buffalo, NY; Pittsburgh, PA; Quakertown, PA; Baltimore, MD, Fredericksburg, VA; Portsmouth, VA; Raleigh-Durham, NC; Charlotte, NC; and Wilmington, NC.
In March, CPS strengthened its Pennsylvania presence with the acquisition of Alternative Power Sources, based in Gibsonia, PA. Alternative Power Sources has been in business since 1995 and is a proven power generation sales and service provider. From its Greater Pittsburgh location, APS draws on its decades of industry experience to deliver trustworthy sales and service to customers in western Pennsylvania, Ohio, and West Virginia.

Photo of CPS-acquired Alternative Power Sources' fleet based in Gibsonia, PA.


CPS, meanwhile, is also opening a new power generation hub in Cheektowaga, a suburb of Buffalo, that will cover western and central New York. Experienced powergen sales engineer, Joe Fantasia, is leading the scale up of this new hub. Meanwhile, CPS is leveraging resources out of Quakertown, PA and Pittsburgh, PA to service customers.
Said CPS President and CEO Trip Harrison, "These are the two big next steps in realizing our plan to become one of the largest mtu distributors in the country, serving customers from the Canadian border all the way down to South Carolina."
The CPS Advantage
The Curtis Power Solutions' advantage is the overall depth of expertise in the power generation market. Ben Mitchell, CPS Area Manager for Western Pennsylvania, including the Greater Pittsburgh market, commented, "CPS has a singular focus on power generation and offers solutions that go beyond just a generator. We serve as a single, comprehensive source for our customers' power generation needs."
What Should PA and NY Customers Expect?
CPS is augmenting its capabilities by building on strengths Alternative Power Sources has developed for close to 30 years. APS provides an existing and proven staff of powergen professionals meeting the sales and service needs of current customers.
Mitchell expressed a promise of excellence to customers. "Curtis Power Solutions' reputation is that we are expert, customer-focused power generation professionals," he said. "As one of the largest distributors of mtu products and services in North America, we can serve our customers in sales, service, and aftersales. The CPS team is always available, responding to customers' powergen needs with innovative solutions and superior service delivery."