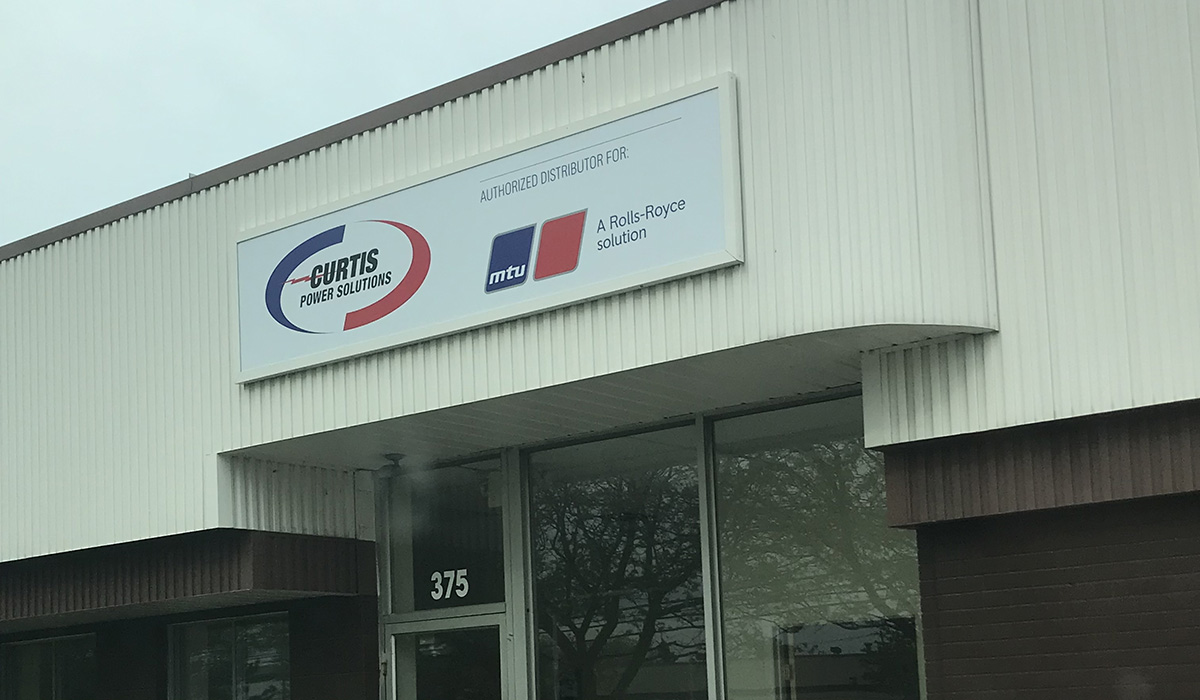 Focus on Quick Engagement and Building Recognition in a Target-Rich Market
From the Canadian border in the north, through Syracuse and Rochester in the central part of the state, to Buffalo and the Niagara Frontier in the west, Curtis Power Solutions' territory in New York State, newly acquired as of January 1, 2022, is chock full of power generation business development opportunity.
According to CPS's SVP of Operations Joe Brunetti, who is heading up the market rollout, the state abounds with a wide range mission-critical facilities including hospitals, nursing homes, data centers, fire department/911 facilities, wastewater treatment plants, food distribution plants and correctional facilities. Additional prospective powergen customers include federal/state government offices and large manufacturing plants.
Says Brunetti, "Our critical success factors in this new territory will depend on how quickly we identify prime prospects and get engaged." Already, he says, "We have called on the facilities management personnel at several key industrial and government facilities across the state."
First Things First
Leading the sales charge in New York is Joe Fantasia, an experienced powergen sales professional with technical acumen to boot. The service side is being handled by recently-hired senior service technician Tim Augustyn, who came over to CPS from Penn Power (the former mtu distributor).
At the present time, operations support is being provided by Leon Prince's team at CPS affiliate Emergency Systems Service Company (ESSCO) in Quakertown, PA.
Brunetti recently hired Matt Draper to be the Parts & Service Salesperson. Matt will focus his efforts on selling scheduled Preventative Maintenance Agreements, fuel & oil analysis and repairs. That will give CPS a strong one-two sales punch--- Joe Fantasia covering the territory from the new product side, while Matt Draper takes care of the product after the sale.
CPS's new base of operations in the Empire State is located just east of Buffalo in suburban Cheektowaga, close to the Buffalo Niagara International Airport. Signage is up and the 7,498-square-foot space is currently being built out with reconfigured interior walls, conference rooms, IT systems, carpet and furniture. When finished, the new space will accommodate eight people. In addition, two new service trucks have been purchased.
A Strategic View
Brunetti has a clear view of what it will take to penetrate the New York market. He says, "We must attract, retain and develop quality employees; conquer all market segments; and then sell our core products, identify new opportunities, drive operational excellence and optimize asset utilization including dollars, people and trucks."
But perhaps the biggest challenge related to developing new powergen business in the Empire State is brand recognition. "The Curtis brand is not yet prevalent," Brunetti says, "and while the Rolls-Royce/mtu brand has fairly good recognition, we will need to earn our stripes in our newly inherited territory, one customer at a time, through strong product differentiation and best overall solution."
To meet this challenge, Brunetti intends to fall back on tried-and-true business fundamentals. "We will focus on promoting a cohesive and collaborative enterprise spirit with employees and customers," he says. "For customers, we will demonstrate that we understand their business and have a sense of urgency to respond to their needs. Ultimately, we want to become their preferred choice for powergen product solutions."
How will Brunetti know when CPS has attained that "New York State of Mind'? "When we have built out the market to the point that we are as competitive and well recognized as we are in all of our other markets," he concludes.