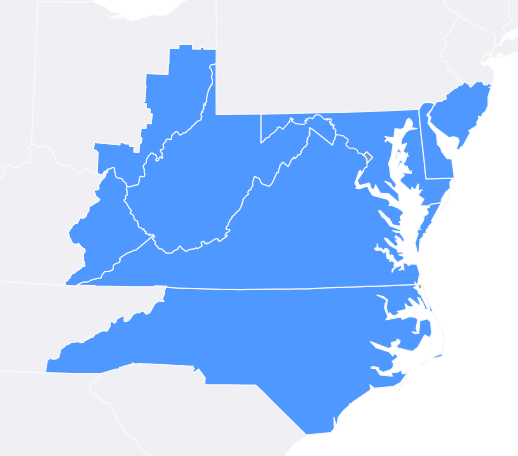 In early July 2020, Curtis Engine and Western Branch Diesel's Power Generation division announced a merger that yields expanded resources and territory for the newly created Curtis Power Solutions, LLC.
What does this mean for customers?
The consolidation of two well-known MTU distributors with over 150 years of combined experience in the power generation market allows the combined company to leverage this expertise across a territory that now covers the entire Mid-Atlantic region as well as portions of Ohio and Kentucky. With over 100 employees, we are able to provide additional capabilities and flexibility in responding to customers and assisting them with complex power projects and service needs.
"Leveraging the Indel Power Group territory including Kentucky, Ohio, North Carolina, Virginia, West Virginia, Maryland, DC, Delaware, and southern New Jersey will position Curtis Power Solutions to be a powerhouse in this target-rich territory," said Dave Johnson, CEO of Indel Power Group Companies and Chairman of the Board, Curtis Power Solutions.
Our expanded team remains committed to providing the world-class mission-critical power generation equipment that our commercial, institutional and government customers expect. At the same time, our customers will continue to receive the same high level of personalized 24/7/365 service – and emergency response, when needed – from the region's top technical professionals.
Says Curtis Power Solutions CEO Trip Harrison, "We are now one of the largest distributors of power generation equipment and services in the region and within the MTU/Rolls-Royce Power Systems network. The synergies that we are able to achieve will result in additional opportunities to strengthen our business, allow us to continue to invest in our employees, and continue to provide new and existing customers with world-class power generation equipment and services. We are grateful for your confidence and will continue to strive to earn it every day."