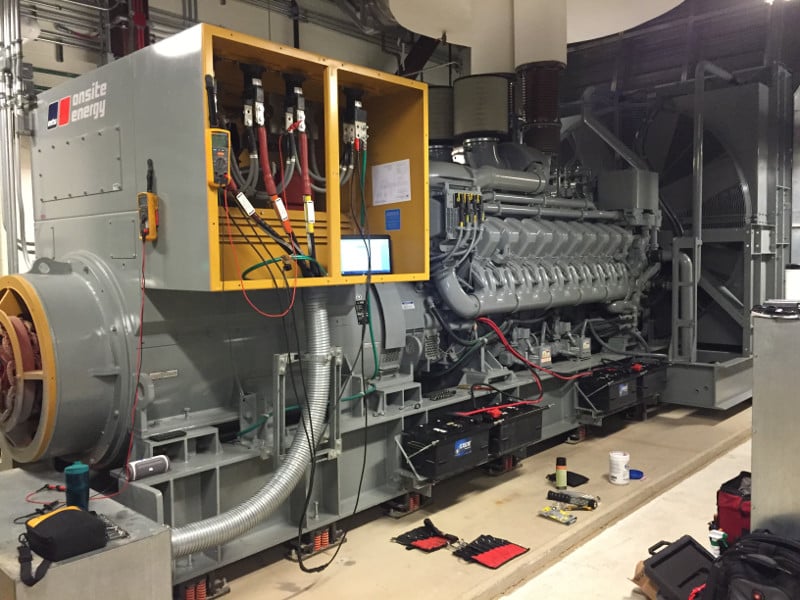 Often, it's in the worst of times that backup power systems are needed the most. When fires, floods, earthquakes and other events knock out power, the Emergency Power Supply Systems (EPSS) must step up and work as designed. Which means, planning and installation are essential to ensuring performance – long before any storm clouds set in.
A location's climate, elevation and seismic zone are crucial factors when designing and installing an EPSS. Chapter 7 of the National Fire Protection Association Standard 110 (NFPA 110), focuses on the "Installation and Environmental Considerations" for emergency and standby power systems.
Whether placed indoors or outdoors, the EPSS equipment (including generators, switchgear, and transfer switches) should be protected from extreme temperatures, floods, fire, vandalism, wind, earthquakes, lightning and other environmental hazards common to the area.
NFPA 110 Chapter 7 is robust and addresses:
Location Considerations

- for indoor and outdoor

Level 1 and Level 2 EPSS

installations (7.2)

Lighting

– to support personnel who would be in the dark if primary power were disrupted (7.3)

Mounting and Vibrations

– guidance for raising the EPSS above the floor or grade level (7.4) and installing vibration isolators, as recommended by the manufacturer (7.5)

Noise and Enclosures

– to achieve required noise levels of the generator, a complex noise source (7.6)

Heating, Cooling and Ventilation

– to properly manage and vent the engine, radiator, alternator and exhaust system heat (7.7 and 7.8)

Fuel Systems

– requirements to ensure that the emergency power system (EPS) and its fuel supply are sufficient and safe to supply the power loads served by the EPSS for its specified time without having to refuel (7.9)

Exhaust System

- equipment and installation specifications, including piping, muffler and related accessories (7.10)

Protection

– specifications for the use of the room in which the EPS equipment is location, as well as references to codes for fire suppressions, protective lighting and earthquake protection (7.11)

Distribution Wiring

– requiring compliance with NFPA 70, the National Electric Code, and, for EPSS installations at healthcare facilities,

NFPA 99 Health Care Facilities Code

. (7.12)
While NFPA 110 is not a design standard or installation guide for EPSSs, certain minimum standards are recognized as essential for the successful operation of the EPSS. When all of the installation standards are met, failures due to improper installations are greatly reduced.
Remember, your EPSS is not automatically considered compliant upon installation. Once installed, it must be tested to ensure it conforms to power output and functional requirements. The authority having jurisdiction (AHJ) must provide final approval.
Visit our NFPA 110 Installation and Environmental Considerations web page for more information on the code or read "Best Practices for a Successful Generator Set Installation," for tips from our partner contractors. We invite you to contact our team for support of your design, installation, operation, testing and maintenance of power generation systems.