From treatment and rehabilitation of our nation's wounded warriors to medical care for the president and assorted dignitaries, Walter Reed National Military Medical Center is an essential facility where critical electrical power should never fail. And that's where the Cynergy Electric and Curtis Power Solutions team has made a difference…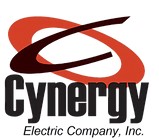 The Project
Well-known electrical contractor Cynergy Electric provided the backbone of the emergency power center in this project. Cynergy also teamed with Curtis Power Solutions to provide a full emergency backup power system for the main hospital building as a part of a monumental seven-year Medical Center Addition/Alteration Project dubbed P-114.
According to Cynergy Electric's Vice President and Principal Charlie Bonuccelli, "This project was completed in phases to allow the hospital to remain fully operational during construction. There were a number of challenges in our team's portion of Phase 3. These complexities were effectively overcome through creative engineering and outstanding teamwork with Curtis Power Solutions."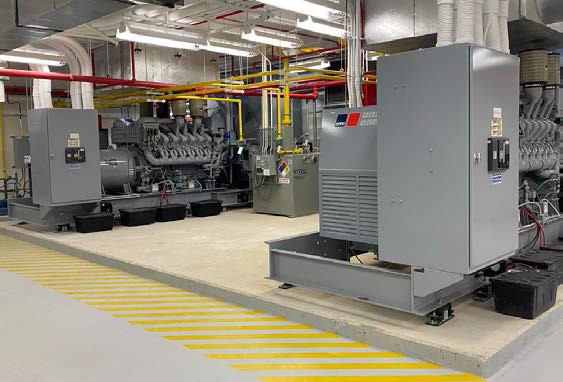 The emergency backup power solution for the Walter Reed National Military Medical Center, devised by Curtis Power Solutions in partnership with Cynergy Electric, includes two mtu 1500 kW generators.
Challenges and Solutions
Putting a square peg in a round hole
This addition/alteration project at Walter Reed is vast in scope and has often required creativity in converting existing structures to meet the needs of expansion and modernization. An example of this was repurposing part of an existing low-ceiling parking garage to contain two large state-of-the art backup generators to serve the main hospital.
How did they do it?
The full emergency backup power solution specified by Curtis Power Solutions includes two mtu 1500 kW generators, ASCO 7000 Series switchgear with transfer switches and a 3200 Amp load bank connection cabinet. Custom exhaust was also part of the array.
Using autoCAD, the Curtis engineering team devised a space solution.
To make room for the new generator equipment in an existing parking garage, the garage floor had to be lowered 4-½ feet.
Unknown utilities discovered during the floor demolition had to be replaced.
The massive generators were rigged in place by lowering them into the new equipment room, requiring extensive coordination to fit them correctly, not to mention road closures and weekend work.
Another challenge was fitting the exhaust system into the compressed space. There was insufficient height for a standard muffler system to maintain the desired sound attenuation/noise level, without blocking air flow and causing back pressure issues for the generator engines.
Partnering with Cynergy and E.I. Williams, the Curtis engineering team used autoCAD to devise a unique muffler solution that includes a custom pancake-type muffler instead of the standard three-foot round muffler.
The Bottom Line
Curtis's Vice President of Energy Solutions & Strategic Accounts, Alan Koch, explains, "Cynergy is one of our best partners. We use the term partners because we work so well together. On complex projects such as this, Cynergy is the go-to when we know something is going to need a custom solution."
As for Cynergy, Charlie Bonuccelli sums up the partnership: "Curtis has the best technical and solutions-oriented people that you can deal with. They are extremely smart about solutions and the best at what they do. We know that they are part of the team. We go in as one unit."