The new 135,000 square foot, $125 million Beebe Specialty Surgical Hospital in Southern Delaware will open its doors in May 2022. This state-of-the-art facility will provide regional communities with advanced specialty surgery and recovery technology.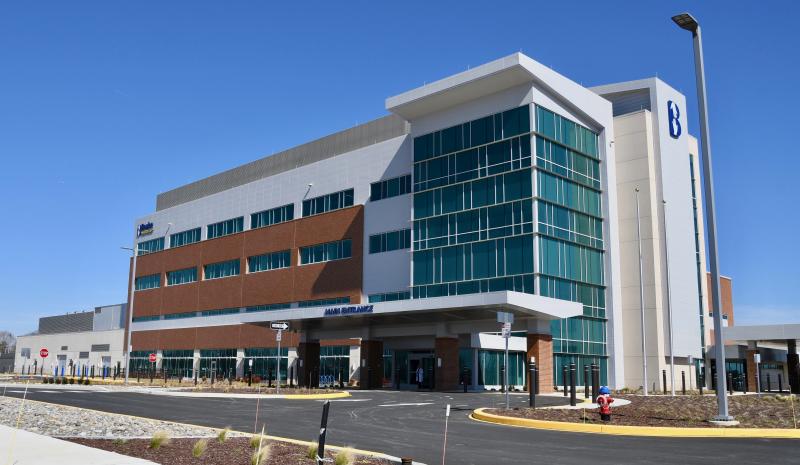 (Photo courtesy of Cape-Gazette)
This sizeable new facility with a broad array of complex surgical equipment and patient support apparatus will provide in- and outpatient surgery and rehabilitation services that demand reliable and responsive back-up power.
Customer-centric generator solutions
Working in partnership with The Whiting-Turner Contracting Company and consulting engineers WSP, Curtis Power Solutions used our extensive healthcare experience to craft a custom-designed parallel backup generator system for the new surgical hospital consisting of:
Two 1,000 kW mtu generators

(Model No. MTU

16V2000 DS1000)
Custom sound attenuated generator enclosures

(provided by Robinson Custom Enclosures)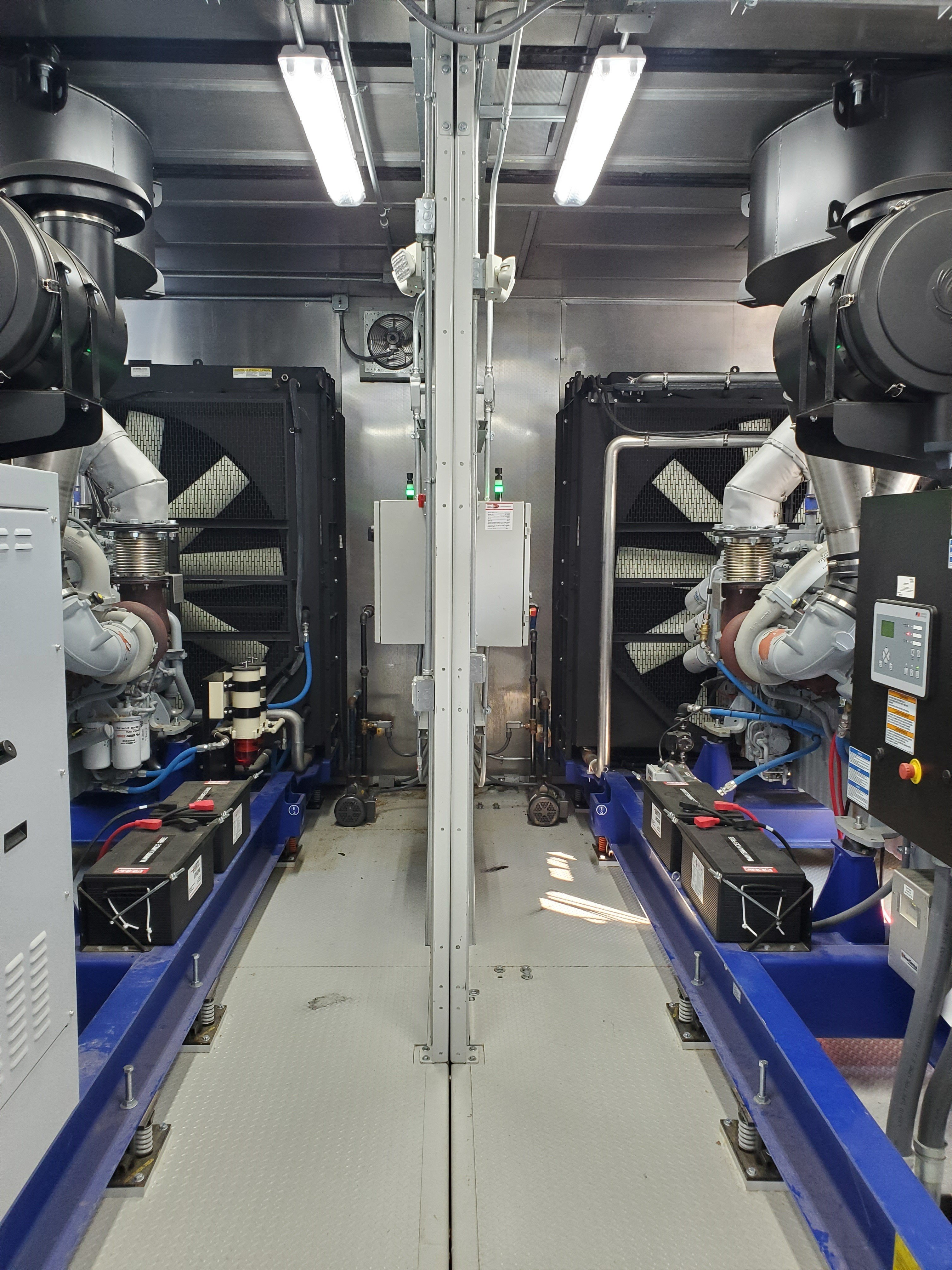 (Curtis Power Solutions photo)
Besides specifying mtu and ASCO equipment—considered the foremost equipment in commercial generator systems—the Curtis team doubled down by creating a unique and advantageous parallel generator configuration that:
Consolidates the system into a single, double-wide enclosure

Is designed to expand to add a future third generator within the same footprint

Conserves space

Reduces the overall use of concrete and wiring

Provides a cost-saving to the owner

Decreases maintenance time because of the compact array of equipment (and the units are user friendly)
Construction success—despite obstacles
No construction projects are without obstacles. The project's specifications and timeline were planned prior to the Covid pandemic, which presented enormous scheduling issues. Despite the pandemic-related complications of shortages, staffing and ensuring workplace safety, the Curtis team delivered the parallel generator solution on time and without issues.
The details of a complicated installation such as the parallel generator configuration can be formidable. Fortunately, the Curtis technical team also has the right experience and skills to address these complexities during the commissioning phase, such as:
Programming to enable the two identical generators to operate in concert

Ensuring exact positioning and alignment of the generator sets

Testing the wiring and the switchgear and generator communications network

In summary, ensuring that the backup power system is fully operational to support mission-critical hospital continuity in emergency and disaster events when conventional electrical power is not available
Power availability when it matters
Curtis Power Solutions has a broad East Coast geographic reach, spanning from the Canadian border through North Carolina. Curtis's customers have the advantage of seasoned local and regional technical experts who provide mission-critical power generation design, equipment and service.
The new Beebe Hospital is vulnerable to year-round East Coast storms and potential electrical supply failures. "This unique mtu parallel backup generator system will ensure critical continuity, safety and peace of mind for the hospital's staff and patients. We're always here for our customers. Our regional Curtis technology teams are geographically close enough to provide timely maintenance, inspections and emergency services," says Alan Koch, Curtis VP, Energy Solutions & Strategic Accounts..
The Curtis team is always as close as a phone call 24/7/365—when it matters.